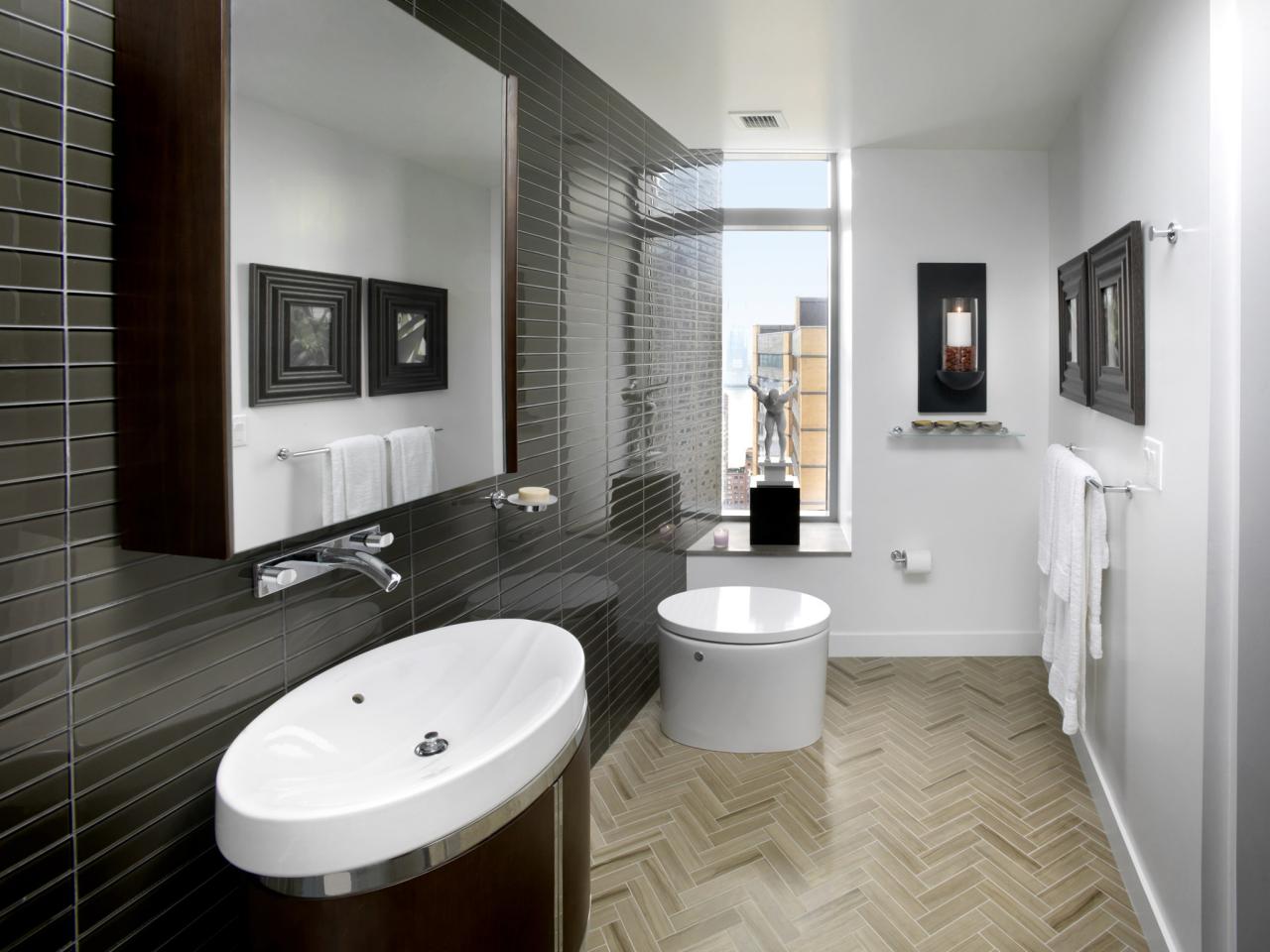 It's amazing what you can do to freshen up your bathroom, and many of these fashionable updates can be made at an affordable price. With a little effort, minor budget, and a creative mind, you can transform your bathroom into a dream space. Are you ready to make your bathroom a new addition to your living space? From flooring to sinks and cabinetry, the sky is the limit for modern bathroom designs.
Make a List
First things first, you need to take a good look at your bathroom to discover what you like and don't like about it.  Find aspects of the bathroom that make you happy and other aspects that drive you crazy and begin to make a list of what you want to keep and what you want to replace. Write down everything, make detailed notes, and revisit it after a few days. If everything still applies, it's time to move forward. You can all also add decorative items to that list like towel racks, toilet roll mounts, decorative baskets, soap dispensers, and toothbrush holders. You can visit local retailers like Bed Bath and Beyond, or check out smaller boutique websites where you can purchase Mimicoco bathroom supplies and other quality bathroom amenities.
Go All-In
If you truly want your dream bathroom, you can't pull punches. Tear out anything you don't like, and be willing to do whatever it takes. This might include redirecting plumbing, framing in new walls, or tearing down old walls. There must not be any hesitation, go all-in on this project if you really want to feel satisfied when it is over.
Consider replacing or updating the following items:
Paint
Lighting
Countertops
Sinks
Cabinets
Toilets
Tubs
Showers
Hardware (faucets, showerheads, and nozzles)
Big Difference Makers
Sometimes a full renovation isn't possible for one reason or another. So, you will want to start with some of the items that will make a difference immediately. New light fixtures can give a brighter feel to your dull bathroom. You can remove old toilet fixtures, renovate vanities and add more modern faucet fixtures. Windows are also a great way to give the bathroom a fresher feel and a way to let natural light pour in. Even just painting your bathroom will give it a fresh and brand new feel.
Bathroom Color
Most decorative changes done in the bathroom can be accomplished within the budget. Let your inner designer run free with the idea of creating a spectacular space, that is enjoyable to spend time in. Take a look at the colors of your bathroom. Are they soothing colors? Is the wall color neutral? Are you settling for a stainless look? Or maybe add luxury with black, rose, or green walls. Remember, your bathroom is an individual room. This is the place where you spend quality time, so you want to pay attention to quality materials and colors when it comes to the walls, fixtures, and countertops. Skylights (accent lighting) can be a great way to add soft light, but be careful not to splash it with too much light. A skylight incorrectly placed can cast harsh shadows. As with any style, the more time you spend in the bathroom, the more you want to add magic with color and accessories.
Add Your Personal Touch
This is the time to let your personality shine! Whether it's the bathroom tile you choose, colorful envisioning, or the distribution of decoration around the room, this area IS your "spa getaway" in some way or another. Make it your definition of a spa. Let the private space at home determine what it is you want to do there. Be creative, dream, and take ownership by adding your own personal touch. A bathroom is a place where you can express your creative side, create comfort, luxury, and the ultimate spa for some good old fashion down-time.
Who better than you to determine this? It's your personal space, get creative with it! Decorate and design the bathroom, how YOU want. It's time to soak yourself up and take a nice long fragrant bath. Renovate your bathroom as you wish with your personal style. There is a time and place for creativity everywhere in your bathroom, as it's a personal space beneath your feet. You can always change and update the theme as well. A bathroom is small, yes, but there's no reason to settle for less. So relax, breathe, and rest your mind in the comfort of your dream space.